Our urinary system is the body's toxin management plant. A slight dysfunction in it can cause discomfort and pain. These problems may range from minor complaints to life-threatening complications.
The Urology department at Nirmal Hospital Pvt. Ltd. is highly equipped to diagnose and treat all kinds of illness affecting the kidney, bladder, urethra, prostate and male genitalia in all age groups, independent of the origin or cause of the disorder.
TREATMENTS FACILITY AVAILABLE
TREATMENT FOR KIDNEY STONES :
TREATMENT FOR PROSTATIC DISEASES :
TREATMENT FOR CANCERS OF KIDNEY AND URINARY TRACT :
FEMALE UROLOGICAL TREATMENT :
TREATMENT FOR MALE INFERTILITY :
TREATMENT FOR CHILDHOOD URINARY PROBLEMS :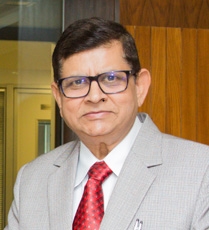 I wish to take this opportunity of sharing with you my vision of providing world-class health services to the people of south Gujarat.
Nirmal Hospital Pvt. Ltd. Ring Road, Surat, 395002, Gujarat-India
Modi children hospital & Nirmal Critical Care Centre,Kakrapar bypass road. Shabridham societyVyara, 394650
Miracle kids I.C.U, 3rd & 4th Floor, Shivani Motors Building, Next to Reshma Row House, Puna Kumbharia Road, Magob, Surat, 395010