OPERATION THEATER [O.T.] LAYOUT
Nirmal Hospital Pvt. Ltd. performs numerous general and specialty surgeries every day. Keeping in mind the requirements of the surgical fraternity the Institute has provided three state of the art operating rooms designed to perform all types of major and supra major surgeries. The operating rooms are equipped with sophisticated equipment like C-Arm with Image Intensifier and Operating Microscope. Development of a separate O.T. wing has recently been completed The hospital has also introduced Computer Assisted Surgery (CAS), a unique feature in South Gujarat.
Special precautions have been taken to provide highest level of sterility inside the O.T. All types of major and supra major Neuro, Orthopedic, Plastic, Pediatric, ENT and General Surgeries are performed on a regular basis.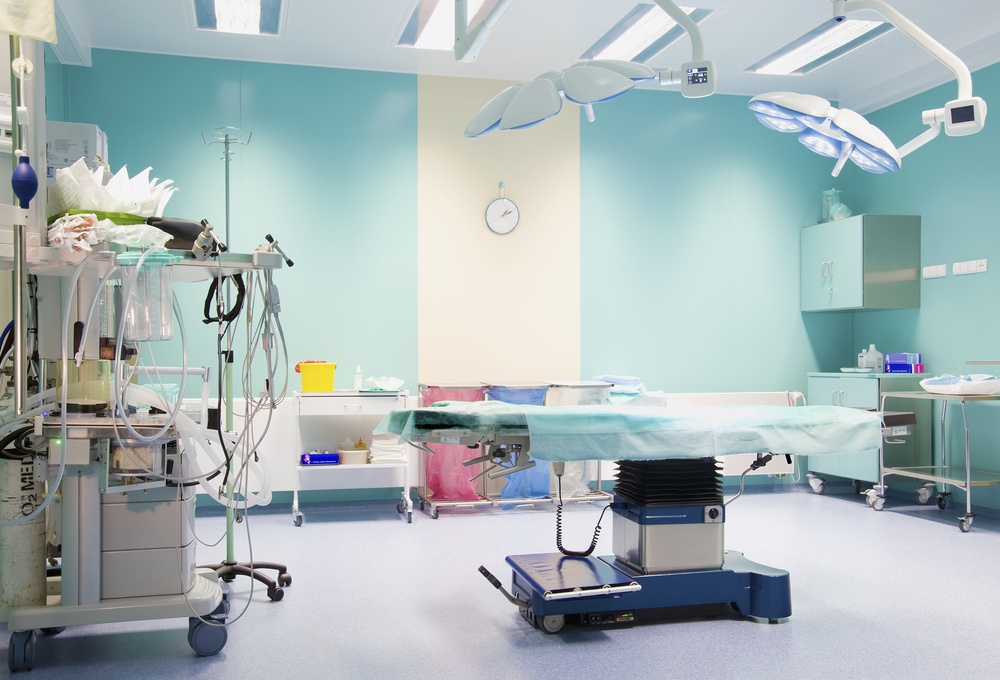 There are a number of factors to consider when deciding on a medical facility to perform your surgical procedure. A few of the competitive advantages Nirmal Hospital Pvt. Ltd. offers over stand-alone surgical centers and other competition include:
What Is Surgical Diagnosis?
Unless it is an emergency, you and your physician may discuss surgery as a way to correct your condition upon diagnosis. This decision is based on careful evaluation of your personal medical history and subsequent medical tests, such as blood tests, X-rays, MRI, CT scan, electrocardiogram, or other laboratory work performed to determine the exact diagnosis.
What Are the different kinds of surgery?
Depending on the diagnosis, a patient has several surgery options:
A procedure you choose to have, which may not necessarily be essential to continue a good quality of life. An example would be to have an unsightly mole or wart removed.
This type of surgery is done in reaction to an urgent medical condition, such as acute appendicitis.
A procedure which needs to be done to ensure quality of life in the future. An example would be having kidney stones removed if other forms of medication and treatments are not working. Required surgery, unlike emergency surgery, does not necessarily have to be done immediately.
What Are the different types of surgery?
In the past, surgery may have meant a lengthy hospital stay to recover. With modern medical advances, the patient now has several options, depending on the diagnosis:
Some of the more intensive surgeries still require patients to stay overnight or longer in a hospital setting. This allows clinical staff to monitor the patient's recovery and ensures immediate medical attention in case of complications.
Because of advances in surgical procedures and anesthesia, many surgeries performed today allow the patient to recover and go home on the same day. Outpatient surgery, when appropriate, has proven to reduce costs, reduce stress for the patient, speed up the process of healing and reduce the time lost from work and family life. Outpatient surgery may also be called same-day surgery, in-and-out surgery, and ambulatory surgery. Nirmal Hospital Pvt. Ltd. performs outpatient surgery at the main hospital.
What is the purpose of surgery?
Surgery, whether elective or required, is done for a multitude of reasons. A patient may have surgery to:
What are the different methods of surgery?
With technical advances today, surgery does not necessarily mean large incisions, as in the past. Depending on the type of surgery, there are several surgery methods that may be performed: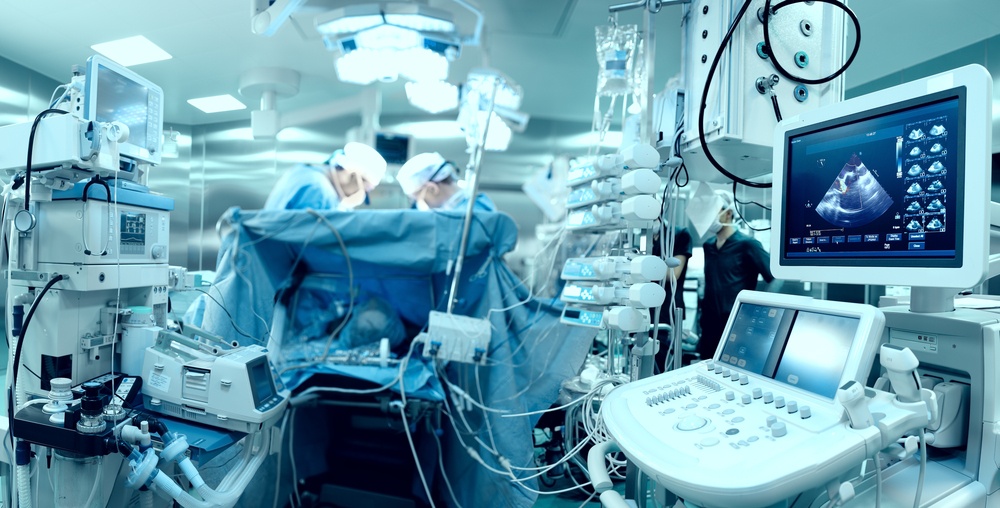 If your surgical plan is to go home the day of the surgery, please make arrangements for someone to drive you home and to stay with you after surgery. You must not eat or drink per your instructions. Leave all valuables at home and remove all body piercing or jewelry before coming to the facility. You may bathe or shower preoperatively. If you use an inhaler or a machine for sleep apnea, please bring it with you the day of surgery.
You will be admitted to the Surgical Admission Unit (SAU) and asked to change into a gown, removing all clothing including underwear. A nurse will ask questions and listen to your heart and lungs. He or she will also start the IV (Intra Venous). The purpose of the IV is to give medications and fluid. The nurse will answer any questions and give any instructions you need. You may be asked to empty your bladder before your surgery. The anesthesiologist and a surgery nurse will visit with you before surgery. You may be asked the same questions by a number of people because your safety is very important to us. You may or may not see your surgeon before your surgery but he or she will visit with your family after the surgery. Sometimes an unavoidable delay occurs due to an emergency or a previous surgery taking longer than expected. The same careful attention will be paid to you during your surgery. Your understanding is appreciated.
When it is time for your surgery, you will be transported on a carrier to the OT. You will see several members of the operating team and a lot of equipment and bright lights. Once moved to the operating table, you will be provided with warm blankets. The anesthesiologist may give you medication through your IV line to relax you and make you sleepy. He or she will remain at the head of the table, stay with you the entire time in the operating room and transport you to the post anesthesia care unit (recovery room). Once the surgery is completed, the surgeon will talk with your family. The time you are in the operating room will vary from person to person; one family member should remain in the surgery waiting room at all times. Remember, any time frame you are given for any portion of your time with us is an approximate time.
Nirmal Hospital Pvt. Ltd. performs numerous general and specialty surgeries every day. This site provides a detailed alphabetical list and descriptions of some of the most common general surgical procedures performed at Nirmal Hospital Pvt. Ltd. by our surgeons. If you are looking for information on a procedure that is not listed below, please check with hyper link for more details.
Nirmal Hospital Pvt. Ltd. is ready to serve your surgical needs. Our goal is to make your surgical experience as pleasant as possible.
We prefer to see all of our surgical patients 3-5 days prior to the day of surgery. If you are scheduled for a surgical procedure, please assist us by calling (0261)- 4089999 to set an appointment for your pre-admission testing.
Please bring a complete list of all of your medications including over-the-counter and herbal medications. We will need a list of all past surgeries and the approximate dates.
We ask that you please check in with the Patient Registration department.
Your pre-surgical visit will last approximately 30-45 minutes, possibly longer if more tests are required. This visit is very important and AIDS in early detection of any problems that might cause a delay or cancellation of your surgery.
You may be asked to come to the hospital before your surgery for testing and to obtain medical information. Please bring a list of all the medications you are taking including over-the-counter and herbal medications. Our goal is for your health to be at its best before surgery. You will be instructed about taking your regular medications before surgery. At the end of this appointment, you will know how to prepare for the day of surgery and have an understanding of the entire process. You should report any illness you experience between this time and the day of surgery.
You will wake up in the recovery room. Your memory of the time there will probably be fuzzy. As you wake up, the nurse will ask you to take deep breaths and will ask if you are hurting. The amount of time you spend in this area will be determined by many factors. A nurse will monitor you constantly and will provide pain control. Once you meet certain standards, you will be taken to your hospital room or to the post recovery area.
Once in this area, your vital signs will be taken and you will be given something to drink and some crackers. Your family will be called back to be with you. Most patients go home approximately one to two hours after they reach this area. Criteria must be met according to your physician's orders. You may be asked to empty your bladder before discharge. Your nurse will assist with managing your discomfort. Your home care instructions along with any prescriptions will also be given at this point. Your caregiver will be asked to sign the instructions acknowledging that they were given. While in this area, we expect you to relax with your family and take your time recovering. Once you feel prepared and discharge criteria have been met, you will be discharged to go home.
Before your discharge, you will be given verbal and written instructions for your care at home. You will be instructed on activity, diet and wound care. The discharge goal is to send you home within a reasonable time when you are fairly comfortable. You may experience more discomfort when moving around and possibly some nausea after the drive home. This is to be expected. You will go home to continue your recuperation and follow your doctor's orders
While you are recovering from your surgery, you may experience pain. Your health care team will ask you about your pain throughout your stay. Helping keep your pain under control is an important key to a fast recovery. Everyone has a different perception of pain and many things can affect it and your reaction to it. To help you, the staff will ask you to rate your pain. The scale we use is a scale that rates pain from zero to 10. Zero means you are currently experiencing no pain, 1-3 is mild pain, 4-6 is moderate pain, and 7-10 is severe pain. Sometimes getting your pain level to zero can be difficult but with medications, we can hopefully make your pain level tolerable. As your body begins to heal, your pain level will decrease and your need for pain medication will also decrease.
GASTROENTEROLOGY AND MINIMAL INVASIVE SURGERY
A healthy stomach and an efficient digestive system is the key to happy and active life. With latest techniques and best equipment's, the GI and Laparoscopic Surgery Department provides excellent surgical services.
Treatment of all kinds abdominal and G I surgical problems Major GI Surgeries such as Oesophagectomy, Gastrectomy, total proctocolectomy, Ileal Pouch Anal Anastomosis for Ulcerative Colitis, Pancreatic (Major & Minor liver resection) Resection Surgery for acute and chronic pancreatitis and small cancer of pancreas. In the field of Laparoscopic Surgery, this department offers Lap. Appendectomy, Lap. Cholecystectomy, Lap. CBD Exploration, Lap. Antireflux Surgery for hiatus Hernia, Lap. Ashesialysis, Lap. Inguinal Hernia Repair, Lap. Incisional Hernia Repair, Lap. Diaphragmatic Hernia Repair, Lap. Assisted Colectomy, Laparoscopy Assisted Total Enteroscopy in addition to routine Diagnostic Laparoscopy and Biopsy.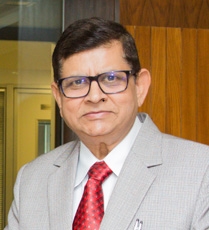 I wish to take this opportunity of sharing with you my vision of providing world-class health services to the people of south Gujarat.
Nirmal Hospital Pvt. Ltd. Ring Road, Surat, 395002, Gujarat-India
Modi children hospital & Nirmal Critical Care Centre,Kakrapar bypass road. Shabridham societyVyara, 394650
Miracle kids I.C.U, 3rd & 4th Floor, Shivani Motors Building, Next to Reshma Row House, Puna Kumbharia Road, Magob, Surat, 395010