The Department of general medicines is also known as Internal Medicine. It is a branch of medicine which deals with non-surgical lines of treatment for a host of diseases by prevention and diagnosis. Physicians with specialization in internal medicine are known as internists or physicians.
Our General Physicians are recognized experts in diagnosis, prevention and treatment of acute & chronic diseases; and they handle a comprehensive range of illnesses that affect adults. Nirmal Hospital has a strong, well experienced team of internal medicine.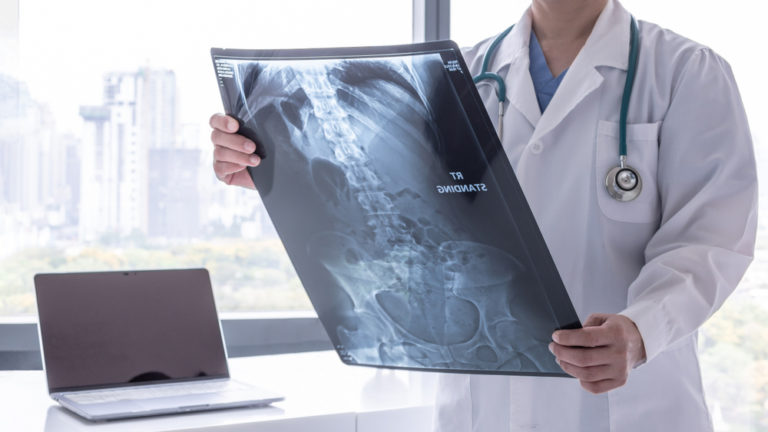 Our internists are well trained and experienced to solve any problem with diagnosis and they can deal with situations wherein a patient is suffering from multiple diseases at the same time. Patient education for overall health, prevention and promotion of good health concept among all age groups and genders are a way of life at Nirmal Hospital. We also consult and treat women's health, substance abuse and mental health. Common health problems such as diseases of the eyes, ears, skin, Nervous system and reproductive organs.
Intensive and Critical Care
Best Intensive and Critical Care Unit in INDIA : Nirmal Hospital
The critical care unit at Nirmal Hospital, consists of world class equipment and technologies which include, ventilators, hemofilterations; and best equipment for acute renal complications, monitoring equipment for heart rates, cardiac rhythm, blood pressure etc. Intravenous lines for drug infusion, pumps, drains and catheters. Along with these, central monitor in the nurses' station allows 24 x 7 constant observations.
Dedicated Intensivist for Critical Care
Nirmal Hospital has a team of certified and experienced intensives who are expert in their field. Many cases studies and research prove that an expert intensives in the operating room enhances the chances of a successful operation. And at Nirmal Hospital, we have got the best intensives available round the clock, for the intensive care.
What is intensive and Critical Care?
Nirmal hospital is a multispecialty hospital with well-equipped intensive care and critical care unit, integrated with multiple specialties and diverse technologies. The latest technology ensures the optimum health and improved probability of survival of patients who are in the critically ill situation. Ailments that might need critical surgery, such as accidents, infections, and severe breathing problems are also treated with great care at Nirmal Hospital. Be it neurology, trauma, poisoning and post-surgery conditions, timely and precise treatment is provided in the intensive and critical care unit. We have expert specialists from all the related departments like anesthesiology, internal  medicine, Neuro physician, Nephrologists, General Surgery, neurosurgery, Urosurgery, Orthopedic Surgery,  pediatric surgery, Obstetric & Gynec Surgery as well as intensives who collaborate together for saving precious lives.
Strategically Defined Critical Care
To provide optimum care for medical, cardiac, neurological and surgical patients, Nirmal Hospital has installed world class clinical equipment and procedures. Our critical care team is well-trained and well qualified. With perfect standard operating procedures and team spirit, every damage control and critical issues are handled by experienced medical and non-medical staff. Nirmal Hospital offers the critical care facilities for a wide range of conditions such as post operative care, acute renal failure, asthma, pneumonia, ventilator failure, cardiac failure, septicemia, cerebrovascular accidents, pancreatitis, acute abdomen problems, hepatic coma, poisoning, and polytrauma, including neurotrauma.
All surgical patients who require support for instability (hypo or hypertension), are admitted to the critical care unit or the intensive care unit for a closer observation and monitoring. Also, patients with multiple organ failure are also treated at ICU. Our Team of doctors in the intensive care unit displays extensive expertise and promise the best treatment in the industry. The team of doctors, paramedic and nursing staff work hand in hand to ensure that the protocols are strictly followed and any kind of risk is minimized for faster recovery of the patient.
We have the isolation rooms in ICU for the following conditions …..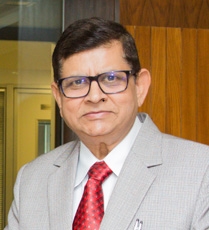 I wish to take this opportunity of sharing with you my vision of providing world-class health services to the people of south Gujarat.
Nirmal Hospital Pvt. Ltd. Ring Road, Surat, 395002, Gujarat-India
Modi children hospital & Nirmal Critical Care Centre,Kakrapar bypass road. Shabridham societyVyara, 394650
Miracle kids I.C.U, 3rd & 4th Floor, Shivani Motors Building, Next to Reshma Row House, Puna Kumbharia Road, Magob, Surat, 395010