Our Neurosurgical services are backed by experienced and dynamic Neurosurgeons and world class equipment to ensure the best care and quick recovery.
Dedicated 6 bedded Surgical ICU equipped with Ventilators, Online Monitors, Central Oxygen and Suction, experienced nursing staff and super- specialist doctors.
Qualified team of Doctors and nurses to provide round the clock care to patients.
Intensive care neurology for all critically ill patients and those suffering from coma.
Emergency stroke services with 24 hrs availability of stroke team of doctors for emergency thrombolytic therapy of intravenous thrombosis, which is the first and most successful and fully equipped facility at our center to combat all ischemic stroke cases.
It is now well known that emergency treatment of stroke in first 4.5 hours can save patients and control paralysis.
Necessary neurosurgical backup for decompressive craniotomy, Aneurysmal clipping when needed.
High-tech state of the art Operation Theater which includes: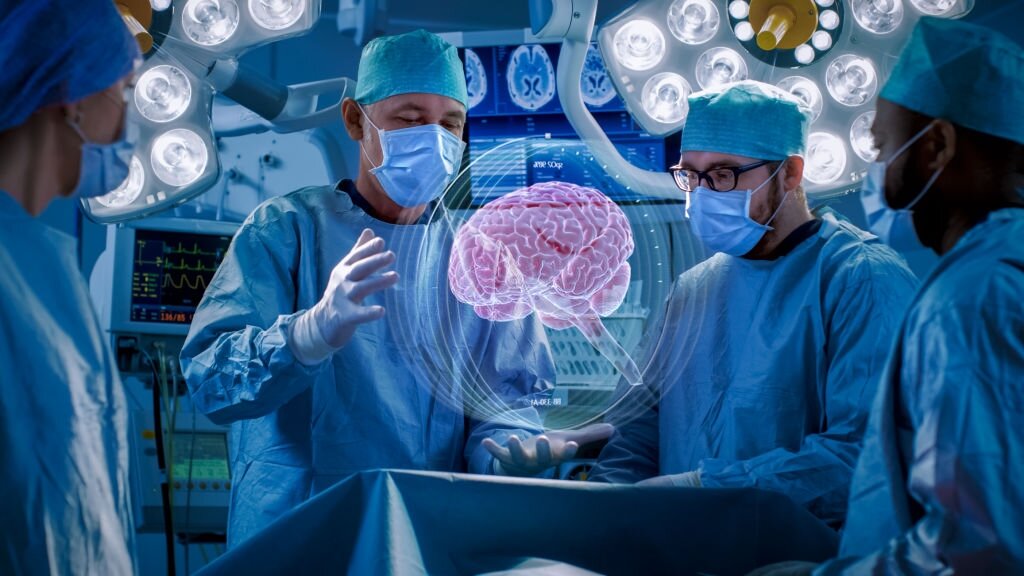 Neurology is the medical field that deals with nervous system disorders. It takes on the treatment and diagnosis of diseases that involve the central and peripheral nervous system this includes the brain, nerves, and the spinal cord. It also includes coverings, effector tissues, blood vessels, and major muscle groups. Neurologists are generally consulted to treat cerebrovascular diseases such as Stroke, Multiple sclerosis, Parkinson's, Alzheimer's, Lou Gehrig's disease, Epilepsy, and other speech and language disorders.
A neurologist is a medical professional who focuses on treating diseases that affect the nervous system. The human nervous system is divided into two parts central and peripheral, which is inclusive of the brain and spinal cord. They are responsible for diagnosing, managing, and treating your neurological disorders.
Firstly, you should consult with your primary care doctor to confirm your symptoms, they will recommend you to a neurologist; this is done when the symptoms are intense, and it needs immediate attention from a specialist. 
Some of the prevalent diseases in neurology include Alzheimer's disease, Parkinson's disease, severe migraines, strokes, epilepsy, and movement disorders. The reason you're referred to a neurologist is that they will inquire about your medical history to analyze your symptoms better and conduct physical exams on your brain/nerves. This will help them diagnose and manage your condition in the best way.
Some of the common symptoms of neurological disorders are as follows:
Weak muscles
Dizziness
Decreased mobility
People who begin to experience problems with touch, smell, or eyesight, may need to see a neurologist as soon as possible. These problems usually signal to a deeper issue that can be connected to your nervous system.
A neurological disorder can have an intense impact on the patient's life. Therefore, it's important to get yourself checked when you experience the following signs and symptoms:
Pain:
This is a common symptom in neurological disorders, and it can be easy to overlook it. However, as you keep ignoring the pain, it will get more intense and unbearable. The chronic pain can be related to age as well, so it's best that you don't overlook this sign and get it checked.
Experiencing trouble with memory:
Lack of concentration power and difficulty with memory are symptoms that a person may have a progressive disease like Amnesia or Alzheimers. 
Feeling numb:
This is another symptom of a neurological disorder, that is, complete or partial loss of sensation. Here, the person won't be able to experience vibration, pain, or temperature. This also leads to difficulty with balance, coordination, walking, or doing any other physical activity. If this issue is persistent, then you have to visit a doctor immediately.
In addition to these, you may also suffer from partial or complete paralysis, seizures, a decline in cognitive abilities, unexplained pain and a decreased alertness or situational awareness. 
Alzheimer's and Dementia: These are the most common neurological issues, and they affect the person's memory and cognitive process. These diseases mostly occur due to aging and are progressive, however, there are treatments that can help with improving the patient's quality of life.
Epilepsy: This disorder takes place due to the irregular electrical activity in the brain, which leads to seizures.
Stroke: This happens when the brain doesn't receive enough blood and nutrients, which can lead to severe brain damage.
Parkinson's disease: This is a neurological disease that affects the motor system of the human body and takes place due to the lack of dopamine-producing cells. The patient can experience tremors and impaired coordination and balance.
Neurologists will make use of several varieties of diagnostic tests so that they can identify the nature of your disease, injury, or condition. The results will help them plan treatments and also manage the symptoms. Some of the common tests performed by neurologists are Brainstorm Auditory Response Test, Carotid Duplex, Cerebral Angiography, Computed Tomography, Doppler Ultrasound, and so on.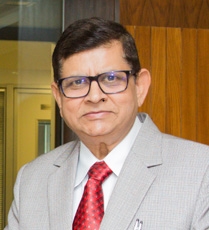 I wish to take this opportunity of sharing with you my vision of providing world-class health services to the people of south Gujarat.
Nirmal Hospital Pvt. Ltd. Ring Road, Surat, 395002, Gujarat-India
Modi children hospital & Nirmal Critical Care Centre,Kakrapar bypass road. Shabridham societyVyara, 394650
Miracle kids I.C.U, 3rd & 4th Floor, Shivani Motors Building, Next to Reshma Row House, Puna Kumbharia Road, Magob, Surat, 395010