We are the trusted kidney speciality hospital in Surat. We do kidney stone treatment without surgery under the expert nephrologist – kidney doctor in Surat. We ensure short-term and long-term care of kidney disease, including disease management and treatment. We are committed to providing the best possible care for all our patients and their families. There are difference in taking our treatments which leaves lasting impression on the patients.
Our services are geared towards treating not only the medical needs of our patients, but the emotional needs as well.
Tests and procedures may include but are not limited to: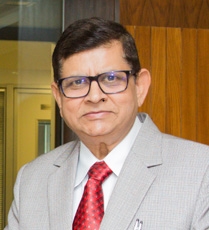 I wish to take this opportunity of sharing with you my vision of providing world-class health services to the people of south Gujarat.

Nirmal Hospital Pvt. Ltd. Ring Road, Surat, 395002, Gujarat-India